Accurate and on time
Technology
To do a job well, you first need to hone your tool. And that's our policy at PlusLingua, too. We employ exactly the right tools to ensure an efficient translation process and deliver the best possible results. The main CAT (Computer Aided Translation) tools we use are Trados Studio and Across Language Server. Trados Studio is the market leading CAT tool among translation agencies and freelancers, giving us access to an extensive pool of external resources. This flexible translation software, which has integrated quality assurance tools, provides for rapid, accurate translations as well as taking account of customer-specific terminology. Across Language Server is is a choice among large entreprises where it's often used internally – it allows you to assign translation tasks from your own corporate network in just a few clicks.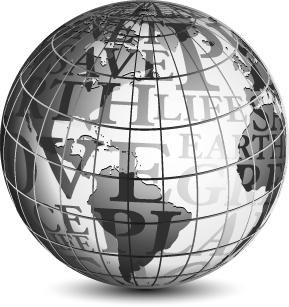 Translation memories (TMs) are central to today's translation process. A TM saves translated segments and phrases in both the source and target language so that they are available for future translations. This not only saves you money but also ensures consistent translation quality over time. The PlusLingua customer advantage: The translation memory from your projects is your intellectual property! Should you need it for your own purposes, you can request it from us at any time.
Would you like access to a clear, simple overview of all your translation projects, and a straightforward way to submit translation enquiries? On request, we give you access to the PlusLingua customer portal. A few clicks is all it takes to submit a request and upload your document for translation. What's more, you can track the projects you assign to us.
The PlusLingua Customer Experience
Looking to put your company's communications on the international stage? Capitalise on our eloquent, reliable resources for your translation projects. Working with PlusLingua couldn't be simpler:
Enquiry
Give us a call, or send us an e-mail attaching your documents for translation in a common file format (native format, preferably not PDF) and tell us which language combinations you require. If you have translation memories (and maybe terminology as well), send them along at the same time. If you can provide an existing TM, we can save you considerable time and money.
Quotation
Within 24 hours, we'll send you a quotation for our services, including an estimated delivery deadline.
Implementation and Delivery
Once you confirm your order, our native-speaker translators will start work on your project. Any resulting translation memories are your property.
Feedback
When your order is complete, we give you the opportunity to provide feedback to discuss unresolved queries and/or any changes you may require.
Munich, Berlin, Wolfsburg, Hamburg, Nuremberg, Madrid, Barcelona, Vitoria